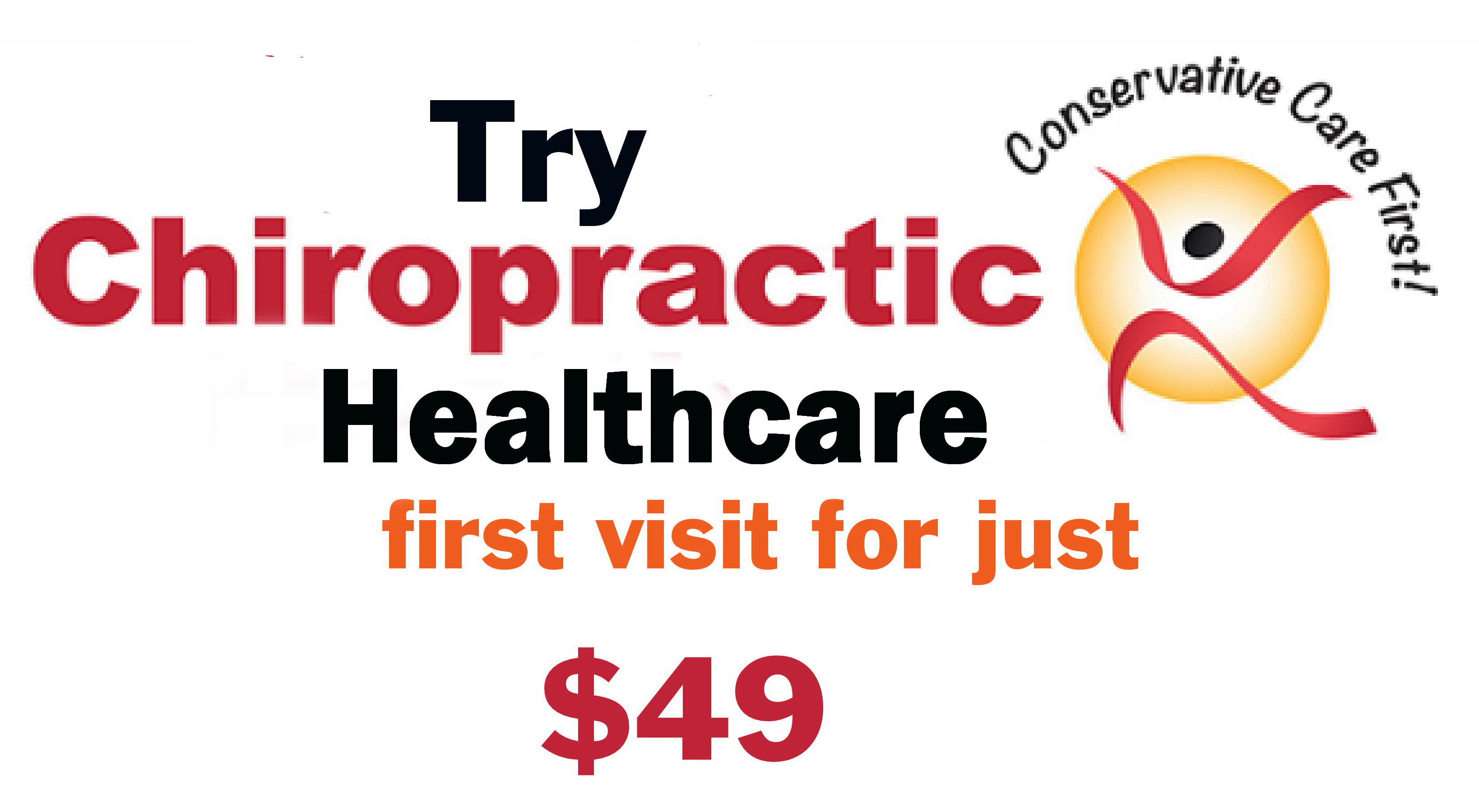 First visit services include:
Consultation and Examination
X-rays (up to 2 views)
Report of Findings
Recommendations
Therapeutic Hydro-massage Whirlpool Therapy

Value up to $295.00.
For new patients only.

Offer expires 12/31/17.
Not valid for use with Federal sponsored programs, such as Medicare or Medicaid or vehicular or work-related injuries.
Your satisfaction is guaranteed: The patient or any other person responsible for payment has a right to refuse to pay, cancel payment, or be reimbursed for payment for any other services or treatment which is performed as a result and within 72 hours of responding to this ad for the free service.