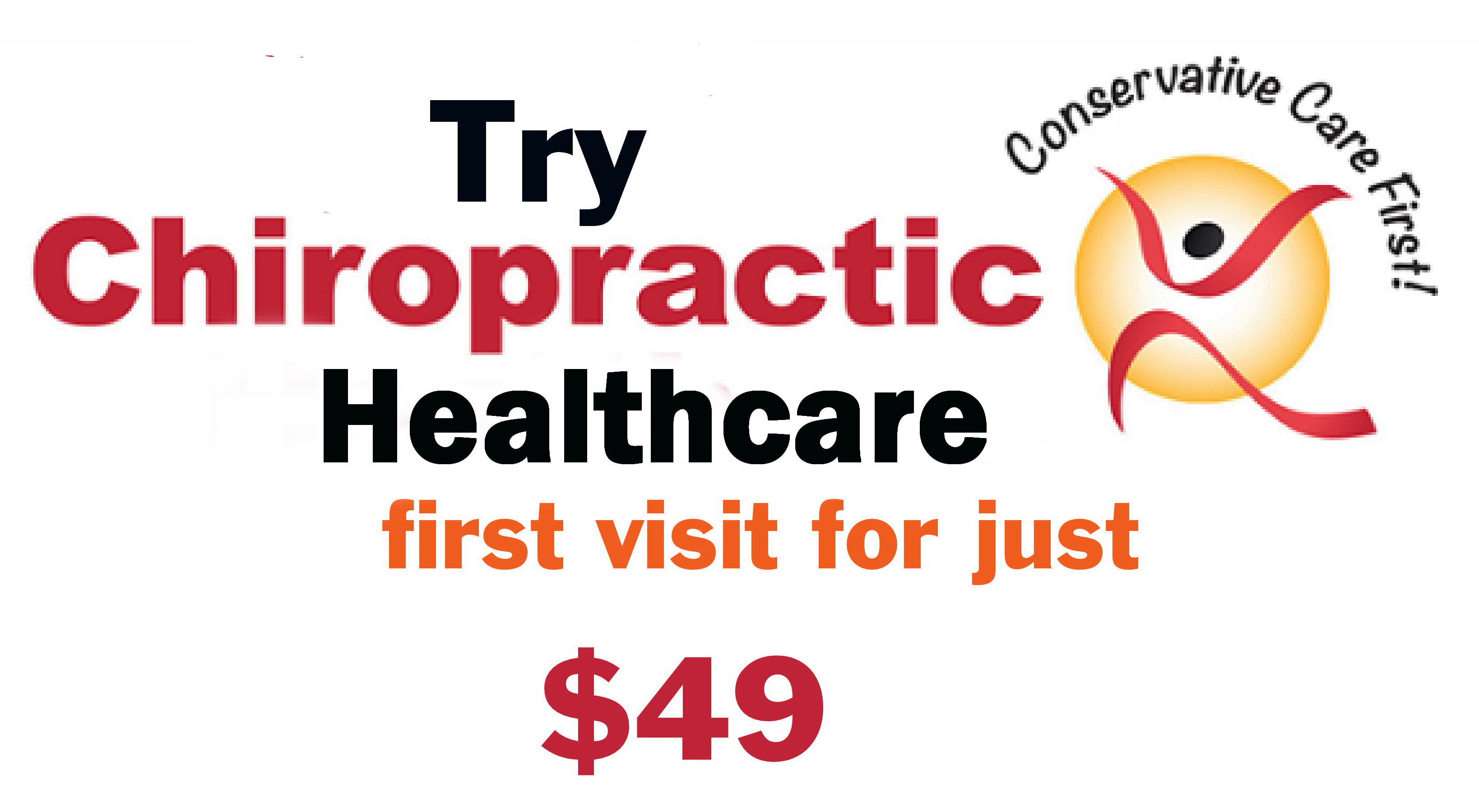 First visit services include:
Consultation and Examination
X-rays (up to 2 views)
Report of Findings
Recommendations
Therapeutic Hydro-massage Whirlpool Therapy

Value up to $295.00.
For new patients only.

Offer expires 9/30/18.
Not valid for use with Federal sponsored programs, such as Medicare or Medicaid or vehicular or work-related injuries.
Your satisfaction is guaranteed: THE PATIENT AND ANY OTHER PERSON RESPONSIBLE FOR PAYMENT HAS A RIGHT TO REFUSE TO PAY, CANCEL PAYMENT, OR BE REIMBURSED FOR PAYMENT FOR ANY OTHER SERVICE, EXAMINATION, OR TREATMENT THAT IS PERFORMED AS A RESULT OF AND WITHIN 72 HOURS OF RESPONDING TO THE ADVERTISEMENT FOR THE FREE, DISCOUNTED FEE, OR REDUCED FEE SERVICE, EXAMINATION, OR TREATMENT.