October, 2017
Dear Patient and Friend,
I hope and trust that this letter finds you and your family safe and back on track following Hurricane Irma.
I want to inform you that we are open again resuming our regular schedule.
I also want to let you know that October is National Chiropractic Health Month and once again, we are celebrating by offering a new patient and existing patient special for just $49!
If you haven't seen us recently for treatment, or if you know someone who you'd like to refer, this is a fantastic offer!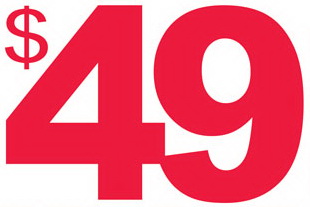 Special Offer
Consultation

Examination

X-rays (up to 2 views) and/or review of X-rays or MRIs taken elsewhere.

Report of Findings and Recommendations

Relaxing and Therapeutic Hydro-massage Whirlpool Therapy



Value up to $295.00.
For new patients and existing patients
who haven't seen us for one year.
Offer expires 10/31/17.
This is a perfect opportunity for you to refer your family and friends to us with and without insurance. Please let them know about this fantastic offer. Also, take advantage of it for yourself, as it is also an excellent opportunity for you to get in for a tune up or new condition.

Yours for Better Health,
Dr. Howard Dinner
Community Health and Wellness Center
www.plantation-chiropractor.com
Offer good through October 31, 2017. Not valid for use with Federal sponsored programs, such as Medicare or Medicaid or vehicular or work-related injuries.
Your satisfaction is guaranteed: The patient or any other person responsible for payment has a right to refuse to pay, cancel payment, or be reimbursed for payment for any other services or treatment which is performed as a result and within 72 hours of responding to this ad for the free service.