Stabilizing Orthotics: Solution For Many Conditions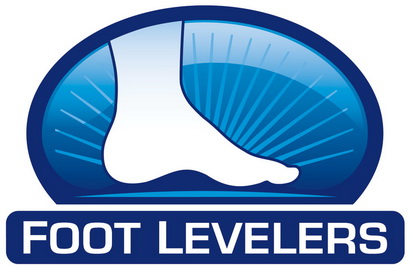 Even if your feet don't hurt, they may be contributing to overall postural imbalance. If pain or discomfort occurs in a specific area of the body - anywhere from the feet to your neck - individually designed orthotics may help bring long-term relief.
We specialize in products that are designed to improve your quality of life. From our individually designed Stabilizing Orthotics, to our customized footwear - we want you to live pain free and healthy.
We can improve your overall health by supporting your foundation. The feet are the foundation of the body. They support you when you stand, walk, or run. Feet also help protect your spine, bones, and soft tissues from stress as you move.
By stabilizing and balancing your feet, Foot Levelers orthotics enhance your body's performance and efficiency, reduce pain, and contribute to your total body wellness. Our orthotics complement your healthcare professional's treatment when you stand, walk, and live your life in balance.
Ailments improved by stabilizing orthotics include:
Low Back Pain
Plantar Fasciitis
Neck Pain
Leg Length Discrepancy
Hip Pain
Knee Pain
Ankle Pain
Shin Splints
Heel Spur Pain
Sports Injuries
Whiplash
Diabetic Orthotics
| | |
| --- | --- |
| | |
| Imbalanced | Balanced |