Take Advantage of a Complimentary Consultation of Your X-rays or MRIs Taken Elsewhere.
Find out what can be done for you naturally without drugs or surgery.

Dr. Howard Dinner and Community Health and Wellness Center offers you the opportunity to explore what can be done for you utilizing our natural healing methods which include the integration of chiropractic, acupuncture, massage therapy, physical therapy and other natural modalities.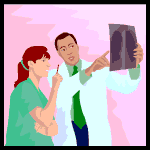 Call our dedicated new patient line: 954-370-3377 to schedule an appointment.
Value $100.00. Offer for New Patients Only. Expires Sept. 30, 2016.
Your satisfaction is guaranteed: The patient or any other person responsible for payment has a right to refuse to pay, cancel payment, or be reimbursed for payment for any other services or treatment which is performed as a result and within 72 hours of responding to this ad for the free service.