Injured in an Auto Accident, Motorcycle Accident or Commercial Vehicle Accident?
Plantation, Florida Chiropractor, Dr. Howard Dinner and Community Health and Wellness have developed a rehabilitation protocol that get you out of pain quicker and back to your normal activities sooner.
We provide accident treatment utilizing the integration of Chiropractic, Physical and Rehabilitative Therapy, Massage & Acupuncture for enhanced therapeutic benefit.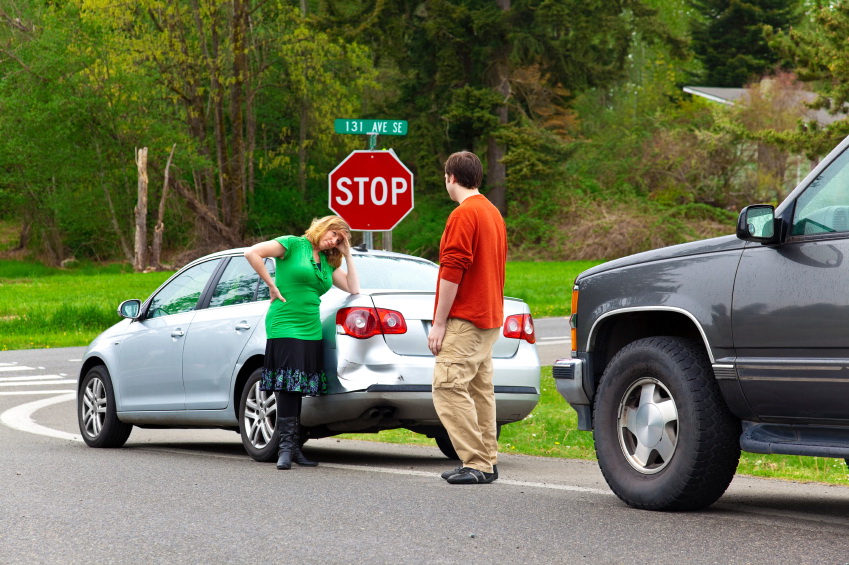 Even a minor collision can have major effects on your health! You need to get checked! When one vehicle is struck by another, thousands of pounds of force are exerted on the neck and spine. Whiplash occurs when the head and neck are thrown or "snapped" back and forth very quickly.
The painful result is injury to the ligaments, soft tissue, and discs of the neck and spine. Too many people who have been in a traumatic accidents do not receive the proper treatment. They go from the emergency room to the medical doctor's office and do not have their resulting mis-alignments, subluxations or pinched nerves treated, as many medical doctors do not refer their patients to chiropractors. If you need an car accident chiropractor come see us.

This may be the reason why over half of the accident victims never completely recover from their injuries and may live on pain killers for years or endure repeated surgery.
Chiropractic care can make the difference between true recovery and healing or lingering pain and disability. Come to us for whiplash treatment.

Whether it is whiplash, dislocated joints, lower back strain, herniated discs, muscle stiffness, headaches, rib pain, shoulder pain, etc. Plantation chiropractor, Dr. Howard Dinner can identify and treat those injuries in a natural and effective way.
Seeking chiropractic care immediately following an accident will allow you to be treated before your injuries become more serious and debilitating. The ideal time to visit our office is right after a collision. Often, patients feel no back pain, neck pain or other symptoms for many days or weeks; however, Dr. Howard Dinner has over 30 years diagnosing and treating car accident injury before it causes complications.
Waiting several weeks or months could worsen a condition and lead to a longer healing process. Over time, an untreated injury may lead to an increase in existing and new symptoms.
A visit to Dr. Howard Dinner and staff following an accident consists of a complete consultation, examination and x-rays to make a thorough diagnosis. Intense physical therapy and chiropractic procedures will follow to help relieve your pain. If your condition warrants, referrals to in-office and out-of-office medical specialists such as orthopedists or neurologists will be made. MRIs and other diagnostic tests may be ordered.
To help reduce back pain and neck pain, we may also recommend acupuncture or massage therapy, which can relieve muscle tension and aid with the healing process. Acupuncture and massage therapy are natural methods of managing back pain and neck pain and can add additional pain relief. May patients who receive these treatments also report a decrease in the severity or occurrences of other chronic conditions, such as arthritis, headaches and migraines. We also utilize exercise rehabilitation therapy as a means of helping injury victims who are suffering from prolonged muscle stiffness or difficulty with full movement of joints.
Chiropractic care accompanied by physical therapy, acupuncture, massage therapy, rehabilitation exercises helps traumatic injury accident patients heal and resume a normal life.
Our treatment is covered by all Florida PIP plans whether your are the driver, passenger or pedestrian and regardless who is at fault
Call 954-370-3377 now and schedule an appointment.